Eight – Legged Encounters
Eight-Legged Encounters and all of its associated resources were developed for you – formal and informal science educators, caregivers, interested youth, arachnophobes, etc. It was developed with the goal of educating the public about the wonders of biology and the possibility of scientific discovery using a charismatic and engaging group of animals – Arachnids.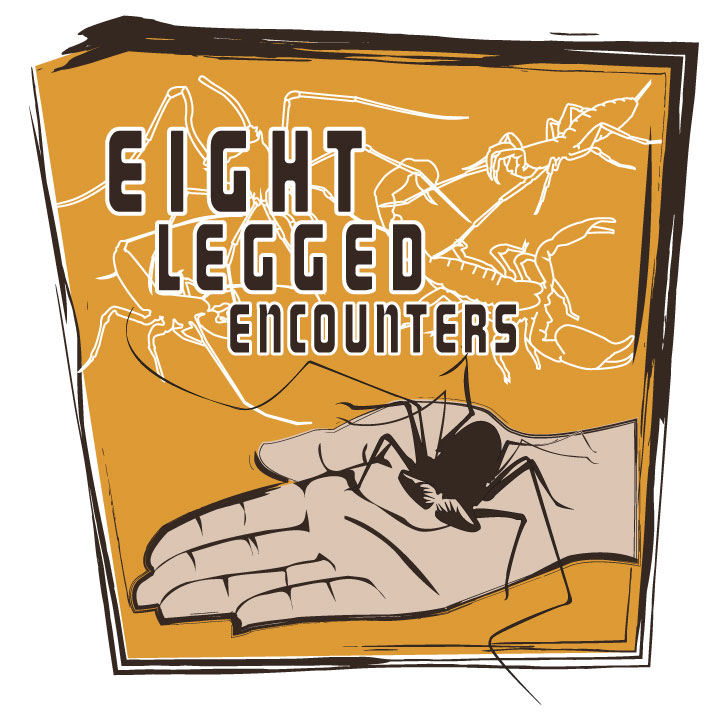 Our Story
Arachnids (spiders and their relatives) are ubiquitous, thriving in most habitable environments on our planet (including under water). They are tremendously diverse in their form, behavior, sensory systems, and general natural histories; making arachnid ecology and evolution fertile ground for teacing a breadth ofScience, Technology, Engineering, andMath (STEM) knowledge content. The diversity of arachnid biology allows us to fluidly integrate concepts and knowledge from fields as disparate as anatomy, physiology, development, animal behavior, predator ecology, biomechanics, biomimetics, and bioinspired technologies (among others) into hands-on educational activities for audiences of all ages.
As a Scientist, a Mother, and an Educator, I often see the disconnect between youth and the world around them; between problem solving skills, observation skills, critical thinking, natural curiosity and the more traditional formal teaching programs experienced by many students. Youth are innately curious and tremendously creative and my aim is to leverage these traits for their own educational advancements in a fun and engaging manner.
Original Artwork is used throughout Eight-Legged Encounters as a way to draw participants. All artwork and design, including the brainstorming of many hands-on activities, is the result of a fantastic collaboration with an amazing local artist – Pawl Tisdale (http://www.pawltisdale.com/)